Turning the Tide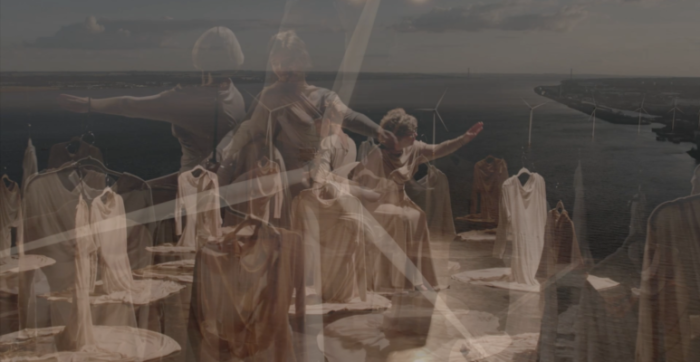 Through an exciting partnership with the Women's 100 Movement, a dance project commemorating 100 years of female suffrage in 2028, Turning The Tide aims to tell a different story about the role of women in industry past, present and future – by making it beautiful, as well as functional.  
Through the medium of dance, fifteen 'angels of the north' express the power, beauty, strength and potential of the offshore wind industry. Several of the 'angels' are women who work in or around the industry already, and are filmed in locations around the Humber, including The Deep, the Humber Bridge, Hull Minster and Hessle's Aura Innovation Centre as well as at the Siemens wind turbine factory.
On display at the Brynmor Jones Library exhibition space which is located adjacent to the University's Art Collection which has achieved national importance and an international reputation, will provide a fresh new backdrop for Turning The Tide.
The exhibition launches at the Science Festival will be on display until 20th October.