'The Compass': A light spectacular journey of Discovery at the Humber Science Festival
Monday, 31 July 2023
Unlocking the Secrets of Knowledge Navigation through an Immersive Installation
Step into the captivating world of The Compass, an awe-inspiring spectacle that seamlessly blends story, sound, and light to redefine how we perceive scientific research and its profound impact on our lives. Join us at the Humber Science Festival, after dusk from the 7th to 9th of September, as we project 'The Compass' from C4Di, across the mouth of the River Hull. onto the side of The Deep.
The show, is being brought to the banks of the Humber by the British Science Association, created by Illumines and produced by event production specialists, Inspirate. It will be visible from the banks of the River Hull, facing The Deep, from dusk (8:30pm). The 20 minute audio/visual light spectacular will be displayed on a loop throughout the evenings, until 10:30 pm.
Discovering the Pioneering Explorers of Science
At 'The Compass,' science comes alive like never before. Prepare to be captivated as British Science Researchers are unveiled as trailblazing pioneers on their own voyages of discovery. Through cutting-edge projection mapping technology, their tales of passion, perseverance, and innovation are brought to life before your very eyes, illustrating how scientific exploration resonates directly with our day-to-day experiences.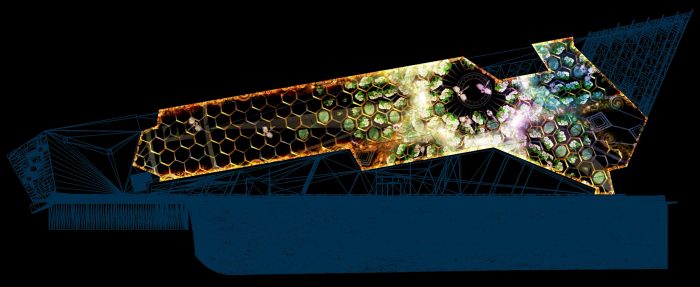 A Guiding Beacon for Curious Minds
'The Compass' is not just an installation; it's a beacon of inspiration for the young and curious minds of Hull and beyond. By intertwining the research stories of British Science Researchers with those of aspiring young minds, the installation bridges the gap between scientific pioneers and the future torchbearers of exploration. Witness firsthand how scientific endeavors influence and inspire the inquisitive minds beginning their own scientific journeys.
Charting a Course for Knowledge at the Humber Science Festival
As we gather to celebrate the wonders of scientific exploration and achievement, the Humber Science Festival provides the perfect setting for 'The Compass' to shine. It's a festival that fosters curiosity, embraces knowledge, and promotes the marvels of discovery—all of which align perfectly with the essence of 'The Compass.'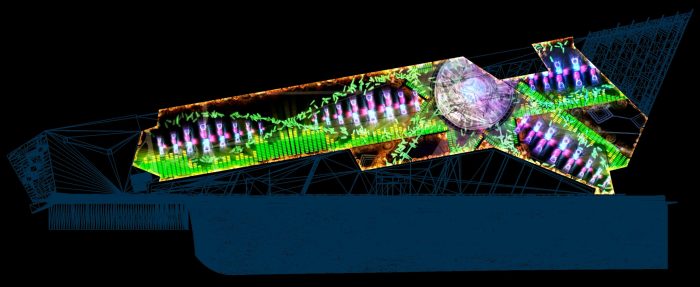 A Date with Inspiration: Join Us at The Deep in Hull
Save the date and prepare for an unforgettable encounter with 'The Compass' during the Humber Science Festival. After dusk (from 8:30 pm until 10:30 pm) from the Thursday 7th to Saturday 9th of September, head to The Deep in Hull for a transformative experience that will leave you in awe of the power of scientific knowledge and its impact on our lives.
The Compass, was commissioned by the British Science Festival, Created by, Illuminos, and produced by event production specialists, Inspirate.